Rhodesian Ridgebook
I am excited to finally be launching Ridgebook – a fine art photography project exclusive to the Rhodesian Ridgeback.  So what exactly is the project?  The quick explanation is, a visual celebration of the coolest breed on the planet!  It begins with Ridgebook Volume I – Rhodesian Ridgebacks of the Western United States.  I am currently scheduling outdoor/location shoots with RR's in the 13 Western United States.  When complete, a collection of the best images will be used to create a book – Volume I.  I hope to repeat this formula across the United States and internationally to create subsequent volumes.  Along the way, I will be sharing the experiences and images on the Ridgebook FB site.  I hope you will follow along for what promises to be a thrilling journey into the world of Ridgebacks!
Now for the more detailed version.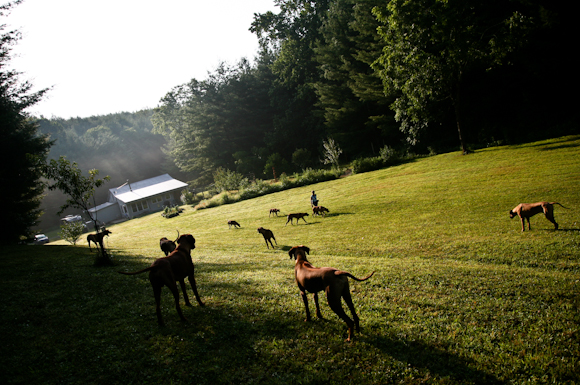 Words that come to mind when I think of what I would like this project to be:
fun – celebratory – beautiful – exquisite – diverse – informative – educational – civil – open – honest – betterment – grass roots – comprehensive – community building – humorous – adventurous – unique – participatory
Goals:
Photograph Ridgebacks in distinctive locations in all 50 states and all Countries with an active RR                community.
Ridgebacks living in major cities around the world, photographed in iconic locations.
Photograph representatives of all of the major lines throughout the world.
Provide a comprehensive snapshot of what RR's look like around the world at a given time.
Photographing highly functional RR's at their work (therapy, service, tracking, hunting…….)
Timeframe:
In September of 2015, Ridgebook Volume 1 was released, including images from over 90 shoots in 30+ states.  I am currently about half way to Volume 2 with 35 shoots in the books since the publication of the first volume.  If you would like to get on the list for a shoot please send me an email or pm on facebook.  If you'd like to purchase Volume 1 you can do it here.
Funding/Participation:
Like all of the projects under The Breed Project umbrella, the Ridgebook Project will be funded by participant shoots.  The cost and different shoot options are listed below and paid in two installments.  A $100 deposit (100% refundable until a shoot date is scheduled) to schedule a date and location with the balance due at the time of the shoot. Participants will receive at least 40 edited hi-resolution images and a guaranteed spot in the regional Ridgebook Volume for their dog.  Books will be produced in a large museum quality fine art edition.
SHOOT OPTIONS:(if you have questions about where you fit in contact Steve):
Individual ($500) – up to 3 dogs, a spot in the regional book, and at least 40 edited hi-res images and at-cost printing through an online gallery.
Breeder ($500) – as many dogs as you'd like, a 'spread' (not an ad) in the regional book, and at least 60 edited hi-res images.  At Cost printing through an online gallery.
Individual Shared with a Friend ($600) – up to 5 dogs, a page in the regional Ridgebook, and at least 70 edited hi-res images between the participating dogs.  I will do my best to give them equal time/images.  And at-cost printing through an online gallery.
Breeder Group Shared Shoot  – $250 per owner with a minimum of 3 owners (breeder counted as owner), at least 100 edited hi-res images between the participating dogs.  I will do my best to give equal coverage to the dogs – this usually works out fine but please understand that equal coverage can't be guaranteed.  All images are placed in a single online gallery for everyone with  at-cost printing through the online gallery.
Other Group Shoots:  If you have another type group (rescue or meetup) I am open to them – please call me to discuss specifics and have an idea of the number of dogs, and most importantly the number of owners.  Generally speaking these shoots will fall into the framework of the Breeder Group shoots above, and with that caveat that I will do my best to give equal coverage to dogs/owners but I cannot guarantee it do to the nature of the shoot.
Image Rights:
Ownership of the images remains with Steven Moore Photography (SMP), but you are given full usage rights with the exception of reselling images or entering them in contests.  Requests to publish the images require permission but are approved in nearly every case provided they are not being sold or used in a money making capacity (at the discretion of Steven Moore Photography).  Further Usage Details