TBP On Black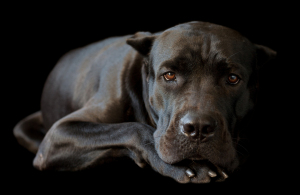 On Black sessions are focused on the goal of capturing all of the 189 AKC breeds in the studio on the signature black background. The On Black project will result in 7 volumes, one book for each of the breed groups and other publications around various dog projects.  We love mutts just as much as the breeds and we always encourage them to jump in for a studio shoot! To view a sampling of Steve's On Black images click here. and be sure to like facebook page to follow the adventures!
I have standardized On Black shoots to make it simpler to manage demand and for you all to participate!! This is the distilled info, it explains how things work and what to expect.  It's the starting place whether you are a group of friends, Kennel Club, Owner Group, Pet Resort, Handling Class, Vet Practice or any other dog crew that wants to have a go.
On Black Shoots
On Black shoots are 30-45 minute studio sessions with Steve on the signature black background.  Sessions Cost $300 with additional dogs (same owner) at $250.  From the shoot you will receive a gallery of 12-15 edited images of each of your dogs. Like all of Steve's shoots, you will be able to order prints and products at cost through the online gallery and be given a link to download all the digital files at full resolution.  For further information on Rights & Usage.
How To Schedule
To schedule a shoot and get a time slot, please see our SCHEDULE , click on the date for your location and reserve a space!  If you don't see your city on the schedule please give me a shout (steve@stevenmoorephotography.com or 305 975 9005) and I'll add a date!